This section displays some of the data highlights in the paper.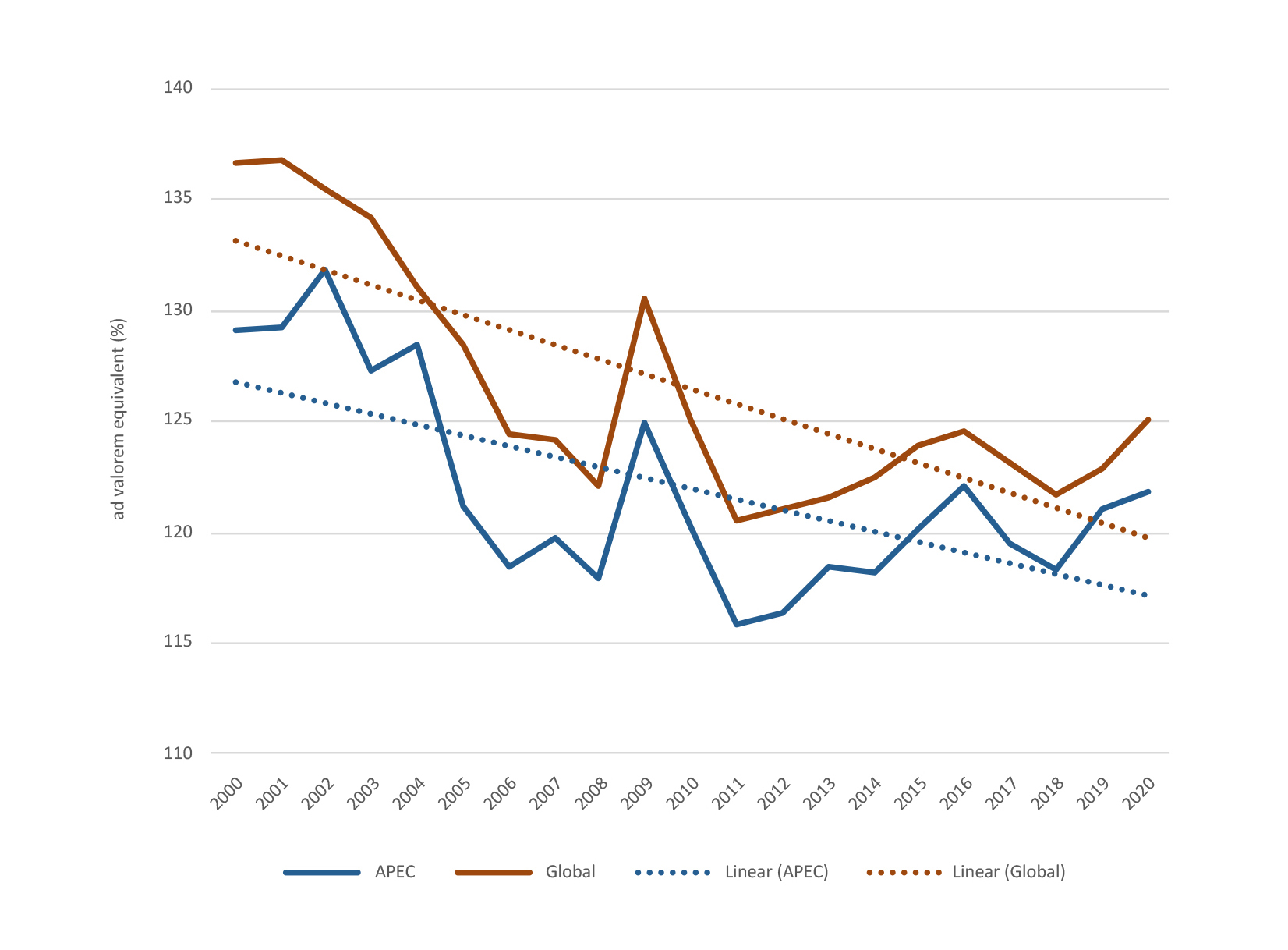 Trade costs (%): APEC and global
Note: Based on the methodology described in Appendix B. Global average trade costs are represented by 42 economies: Brazil, Bulgaria, China, Croatia, the Czech Republic, Estonia, Hungary, India, Indonesia, Latvia, Lithuania, Korea, Malta, Mexico, Russia, Turkey, Romania, Poland, Slovakia. Also included are the following high-income economies: Australia, Canada, Cyprus, the EU15 economies, Japan, Norway, Slovenia, Switzerland, and the US.
Source: UN Comtrade data; APEC PSU staff calculations.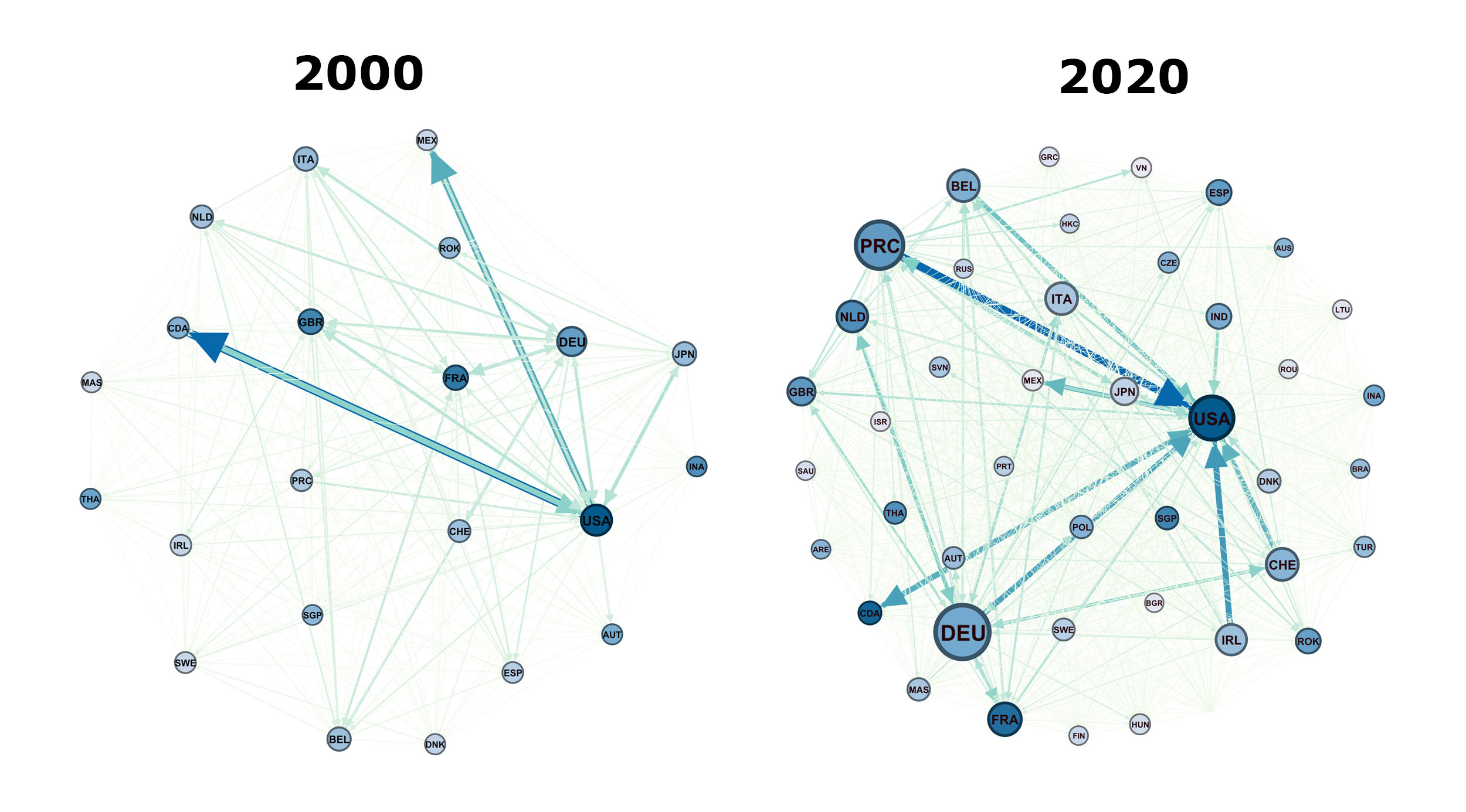 Evolution of trade networks for medical supplies
Note: (1) Node sizes reflect total export values: bigger nodes represent large exporting economies; node shades reflect (betweenness) centrality: darker nodes represent more central/hub economies; edges (the lines between the nodes) reflect bilateral export values: darker and thicker edges represent higher export values.
Source: CEPII-BACI data; APEC PSU staff calculations.